¡Nosotros hablamos español!
Good accountants solve problems, thereby helping their clients make and keep more of their money. Edward Bray Consulting Company has been solving problems for over 30 years. Whether you are an employee, a sole proprieter, or an owner of a corporation or partnership, our accounting services can save you time and frustration. More importantly, we can save your business from costly mistakes and oversights.
All of us have completed the IRS tax preparation classes and have the Annual Filing Season Program certificates.
Read what our clients have to say about Edward Bray Consulting Company.
Print our Helpful Chart – Business Entities – A Comparison
This website exists to provide clients and potential clients with information concerning our firm and our unique, low-pressure approach to personal and professional services. We have an excellent client-retention rate, and we are extremely proud of the high-quality services that our firm provides.
Please, feel free to browse our website to see the services we offer as well as the many helpful resources we provide. When you are ready to learn more about what we can do for you, we encourage you to contact us.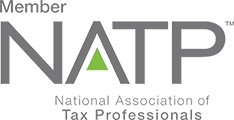 Primary Industries Served:
ADVERTISING and GRAPHIC DESIGN
ARCHIVISTS
ARTISTS
ATTORNEYS
CONSTRUCTION
CONSULTING
EDUCATORS
MEDICAL PROFESSIONALS
NONPROFIT ORGANIZATIONS
PUBLIC RELATIONS
REAL ESTATE
RETAIL
RESTAURANTS
MANY OTHER OCCUPATIONS